Welcome to the webpage of Inglespa Language Studio!
On the page of my language studio you can get to know the services offered by me in the field of teaching, tutorage, translation and interpreting of English and Spanish language, so you can choose the service that fits your needs the best.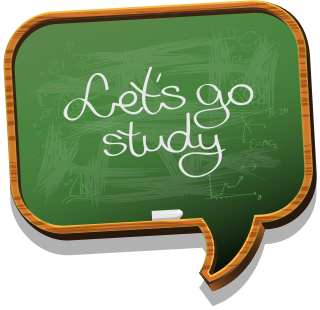 Why to choose Inglespa?
Professional approach with long-term experience.
Possibility of individual (for students preferring privacy) or group tuition (2-3 students).
Price- friendly teaching classes (while in other language schools you pay for 2 classes 30EUR, in Inglespa you get 3 classes for the same price (3x60 mins)).
Weekly offers on teaching and tutorage.
First (introductory) lesson for free.
Conformity with the requirements of the client (e.g. only grammar practicing, only conversation, combination of both, etc.).
You don't need to give out money in vain for text books (but there is the possibility to buy books in case you are a beginner or you just want to have a book on your own), we work with the same or similar text books and have a plenty of supplementary material.
If you cannot come to the lessons to the language studio directly because of personal or other reasons (you have small children, immobility, seniors who prefer teaching at home, unexpected events, etc.) but you want to learn foreign languages anyway, Inglespa will come to your home – usually the standard price of a teaching class is charged with an additional cost of 2EUR.
Teaching in companies or factories takes place directly in their premises, so the employees won't lose time at work.
No special packages or any other offers for more money (you always pay a standard price for the classes you take part in during a week or a month).
Payment generally beforehand or after the end of a lesson (only in case the client takes part regularly in the lessons and doesn't skip them more times).
If a lesson becomes longer for several minutes, it is never charged as another teaching class, you only pay for a standard class you have chosen (45 min, 60 min, 90 min, etc.).
About me
Nowadays foreign languages have become an inseparable part of our everyday life (work, shopping – names of products in a foreign language, travelling, work abroad, watching films, etc.) and speaking a foreign language is also one of the main requirements when applying for a job. Also the requirements for speaking another language are increasingly demanding.
My name is Koloman Vasi and I have been involved with foreign languages since my childhood. This passion of mine also became my profession. I came into contact with foreign languages in my early chidlhood and when I realized that it was easy for me to learn them, I decided to dedicate myself to them further in the future. I finished my secondary studies at Ľ.J.Šulek Secondary School in Komárno. During my studies at this school I took part in a state contest of foreign languages and won the first place in Spanish language three times in a row (1999, 2000, 2001). After college I continued my education at the Faculty of Philosophy of Comenius University in Bratislava where I obtained my master degree in the subject field of translation and interpreting – English language and culture, Spanish language and culture. After university I taught English and Spanish at my former secondary school in Komárno. This experience finally led me to the decision that I would like to dedicate myself to teaching, translation and interpreting on my own, so the concept of a language studio arose. Thank you for choosing our services at Inglespa and we hope you will get back to us in the future. We are looking forward to meeting you.